Postgraduate Studies Overview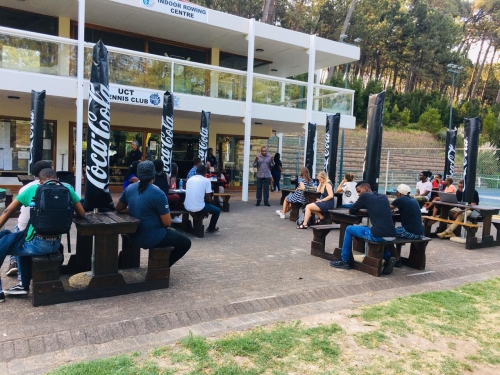 Pictured above: Dean of Science, Professor Maano Ramutsindela welcomes 2020 postgraduate students.
The Faculty of Science is in a position to offer you a unique and enriching postgraduate experience, and a qualification that is respected throughout the world. As a Faculty within Africa's top research-led university, we are home to a large number of world-ranked researchers, and located in a geographic region that offers many unique opportunities for innovative research. As of 2022, with close to 200 Honours students, 550 Master's students, 400 PhD students and over 100 postdoctoral fellows, postgraduate students are integral to the Faculty of Science.
We offer a wide range of postgraduate study programmes designed to build the intellectual and technical capacity of our students to find creative solutions for the challenges facing society or pursue interests in fundamental scientific enquiry. Conceptual and practical training prepares our graduates for leadership in research, policy, and decision-making, equipping them for a wide range of professional and academic career paths both in and beyond South Africa. As of 2022, over 20% of postgraduate students and 35% of staff are international, ensuring a multi-cultural experience and exposure to a variety of perspectives.
Become part of one of the many innovative and dynamic teams that perform cutting-edge research:
•    Research on African climate change and sustainable development.
•    The international SKA radio telescope project with the only dedicated Astronomy department in the country.
•    Chemical and molecular research aimed at the fight against diseases prevalent in Africa.
•    Exciting marine biology and oceanography programmes focussing on coastal waters, the South Atlantic and Southern Ocean.
•    The international consortium working through CERN and the Large Hadron Collider on particle physics projects.
•    Investigating the internationally famous Western Cape Floral Kingdom.
•    Opportunities in computer science and ICT for development.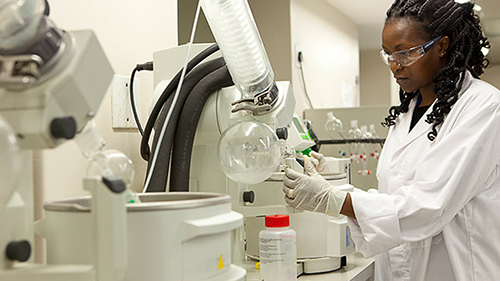 Page last updated 22 December 2022