Orientation & Registration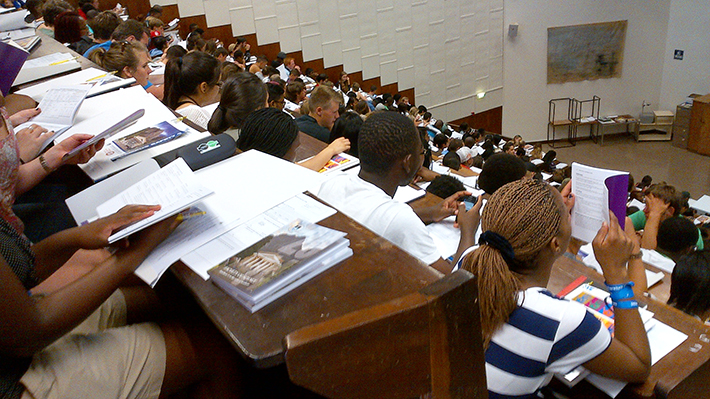 The Orientation Programme has been designed to:
Firstly, provide you with information to enable you to make the right choices about the direction of your studies. There are several information sessions on how the BSc degree works, what majors are offered, and how to choose the right courses. There is also information on what to do if you are unsure about the direction you want to go in, and opportunities for you to meet with Student Advisers and the Assistant Dean to talk about your specific uncertainties. All of this builds towards the process of registering as a UCT Science student, which will happen on the Friday of the first week of Orientation, under the guidance of Student Advisers. 
Secondly, the programme involves starting to prepare you for the academic challenges that lie ahead: you will be introduced to what you can expect in lectures and tutorials, and how you can organise yourself to make the most of the academic opportunities; we will also introduce you to the computer facilities at UCT, and help you assess whether you have sufficient skills to make full use of digital resources provided by your lecturers and others. The aim is to help you feel comfortable and at ease with using the computing facilities, for purposes ranging from email, to document handling, to computational tools required for your courses.
Thirdly, we hope to provide you with an overview of what resources we have in the Science Faculty and the University as a whole to support you through your studies. We aim to help you to develop the right "survival skills" and to ensure that you learn the right approach to your studies and campus lifestyle, which will set you up for success.
Last, but not least, we want to provide you with an introduction to the exciting world of Science and the process of research or "doing science" and starting to think like a scientist!
Click here for important information for First Year Science Students
The 2022 Draft Science Orientation Programme looks as follows: