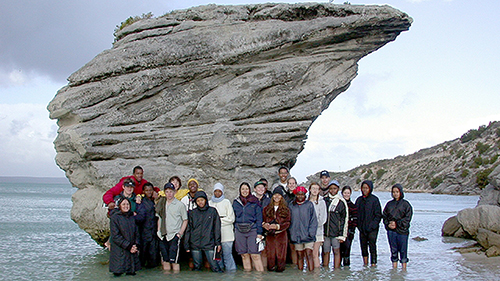 To ensure that all undergraduate students have ready access to information relating to their needs and expectations, there are two useful resources to guide you through the experience as a Science student:
Faculty of Science Student Information booklet
The Faculty of Science Undergraduate Student Information booklet explains and outlines the administrative and academic issues related to the undergraduate experience. This booklet has been compiled especially for new undergraduate students, to assist in the transition into life at UCT, and to help students find everything (and everyone) they may need. The booklet contains basic information about and contact details of key services and facilities, as well as information and advice relating to important issues such as registration and the curriculum, where to seek advice on academic matters, as well as for help with personal difficulties. It is hoped that it will be used throughout your studies in the Faculty. 
"Info@Science"
All students registered in the Faculty of Science will automatically have access to the Vula site "Science Faculty 2014" (updated annually). It is used to communicate with undergraduate students, with notifications being sent to all student email accounts. Please pay attention to the notices.
The site includes a resource called "Info@Science". It is essential that you visit this site and familiarise yourself with the topics included, such that you know where to look should you need to in the future.