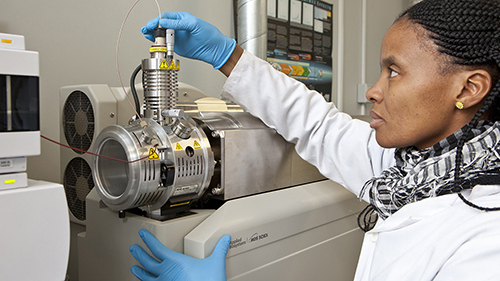 The Faculty of Science hosts a number of cutting edge analytical and computational facilities available for research in the life and physical sciences.  
These include: 400 and 600 MHz NMR spectrometers; a JEOL Superprobe JXA-8100 electron microprobe; quadrupole and multi-collector inductively coupled mass spectrometers and associated clean laboratory facilities; light stable isotope mass spectrometers; LC and GC mass spectrometers; a number of powder and single crystal X-ray diffractometers; an X-ray fluorescence spectrometer; Q-TOF and MALDI mass spectrometers; thermal analysis equipment; and liquid and gas chromatographs.
There are high end computing facilities and CPU farms for data heavy processing needs. There are also many other important facilities located elsewhere in the university that can be used, including a state-of-the-art electron microscope facility housing a number of modern TEM and SEM instruments. Details of equipment available in the Faculty and more widely within UCT can be found here.