The Science Postgraduate Students' Council (SPSC)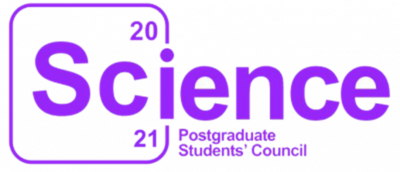 Welcome
Welcome to the returning students and new members of the science postgraduate community! 
What a year we had last year! All the excitement at the beginning of the year to the stark contrast of being in a lockdown at the end of the year. As we are still adjusting to this "new normal", with changing lockdown tiers, zoom lectures and (maybe) not returning to campus, we would like to assure you that the committee is still ready to serve in the highest capacity. 
The Science Postgraduate Students' Council (SPSC) is an annually elected body of postgraduate students, ranging from honours to doctorates. The SPSC council is made of five executive members, the Departmental Representatives from each of the departments in the Faculty of Science as well as the Deputy Dean who is charged with postgraduate matters as an ex officio member.
Our responsibility is to represent and communicate, the interests of the various science postgraduate students in many different committees within the Faculty of Science such as the Dean's Advisory Committee (DAC), Transformation Committee, Science Faculty Teaching & Learning Committee (SFT&LC) to name a few, where the students' voices need representation. In addition to this, the council meets regularly, sometimes with the Dean and Senior Management across the university. to discuss matters related to postgraduate students and their studies, and to bring to their notice any academic and socio-economic challenges the postgraduate students may be experiencing in these very difficult times that may lie ahead.
The SPSC also organizes various events such as the Postgraduate Orientation, the Welcome Function, Science Postgraduate Showcase, the Annual Science Symposium, and Annual General Meeting (AGM), some of these events may be held online this year with the adjusted lockdown tiers. The symposium provides an atmosphere where science postgraduates students' studying at Masters and PhD level showcase their work through oral and poster presentations. We also do this in collaboration with other universities, e.g. Stellenbosch University. The AGM is where a new council is elected annually by fellow postgraduate students in the Science Faculty for the following academic year.
In summary, we are a community and always strive to create opportunities for science postgraduate students to interact through academic and social events. Our mission, as the SPSC, is to assist you in achieving your professional, academic and socio academic goals by providing much-needed support and organizing a variety of events & engagement throughout the year. Our events are usually advertised via Posters (in previous years), VULA (MYUCT email), and departmental representatives. We are also active on social media (links are below). We encourage you to follow us on social media and to be on the lookout for emails with dates and times of our (virtual) events for 2021.
We hope that you will also take the opportunity to make use of other resources that are offered outside the Faculty of Science. These services include writing workshops organized by the Office for Postgraduate Studies, career advice through the Careers Service Office, funding opportunities through the Postgraduate Funding Office and Research Common Space provided by the University Library (this space is specially dedicated to postgraduate masters and PhD students). We also urge you to participate in various societies within your respective departments and the university at large, to ensure that your postgraduate journey is as meaningful and memorable as possible.
For this model to work, postgraduate students themselves have to participate and engage with us and their departmental representatives. We are still hopeful about this year, we believe we can all work together to make the Science faculty a home that represents us all.
We wish you all the best with your courses, research, publications, conferences, and submissions. We would also like to congratulate those of you who will be graduating this year.
Should you have any queries, personal concerns and/or suggestions on how the council can enhance our visibility on campus do not hesitate to email us on uctspsc@gmail.com.
It is a great honour to welcome you all.
SPSC 2023 Team
The Chairperson of the SPSC may be contacted via email: uctspsc@gmail.com 
Should you have any queries, personal concerns and/or suggestions on how the council can enhance our visibility on campus do not hesitate to email us on uctspsc@gmail.com.
It is a great honour to welcome you all.
Executive members
To enable you to know the entire team that represents the SPSC, here is the list of executives. The executive of the SPSC for 2022/23 consists of the following people. They commenced their work in November 2022 and their term of office will run until end of October 2023 when the newly elected council takes over for 2022/23 term.
Departmental Representatives
To be updated
Contact details
Email: uctspsc@gmail.com
Website: http://www.science.uct.ac.za/sci/postgrad/current/psa
You can also follow us on social media:
Facebook:https://www.facebook.com/spscouncil17
Twitter:https://twitter.com/spscounciluct
Instagram:https://www.instagram.com/spsc_uct/
Page last updated 9 January 2022