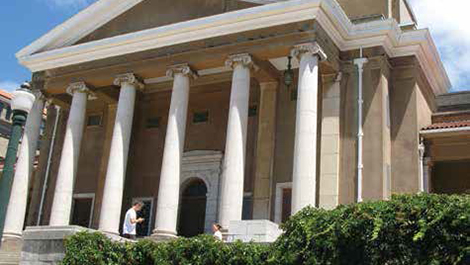 Funding of one's undergraduate studies is an important consideration, and UCT offers a number of sources of possible support, which take into consideration financial need and academic achievement. 
The Science Faculty offers Entrance Scholarships to first time applicants that acknowledge and reward excellent performance in the National Senior Certificate (NSC) examinations. Through this mechanism we aim to attract the top students into Science. (A limited number of scholarships will be reserved for top South African students writing international examinations). 
Students do not need to apply for Entrance Scholarships. All applicants who meet the criteria, and register in the Science Faculty will be awarded an Entrance Scholarship. Details of the value and criteria for the award of Entrance Scholarships will be sent to all applicants shortly after submission of an application for admission to the Faculty of Science.
Whereas Entrance Scholarships are awarded only for the first year of study, Faculty Scholarships are awarded annually in subsequent years to the highest achieving students in the Faculty who meet the published criteria.