BRIDGE Workshop 2019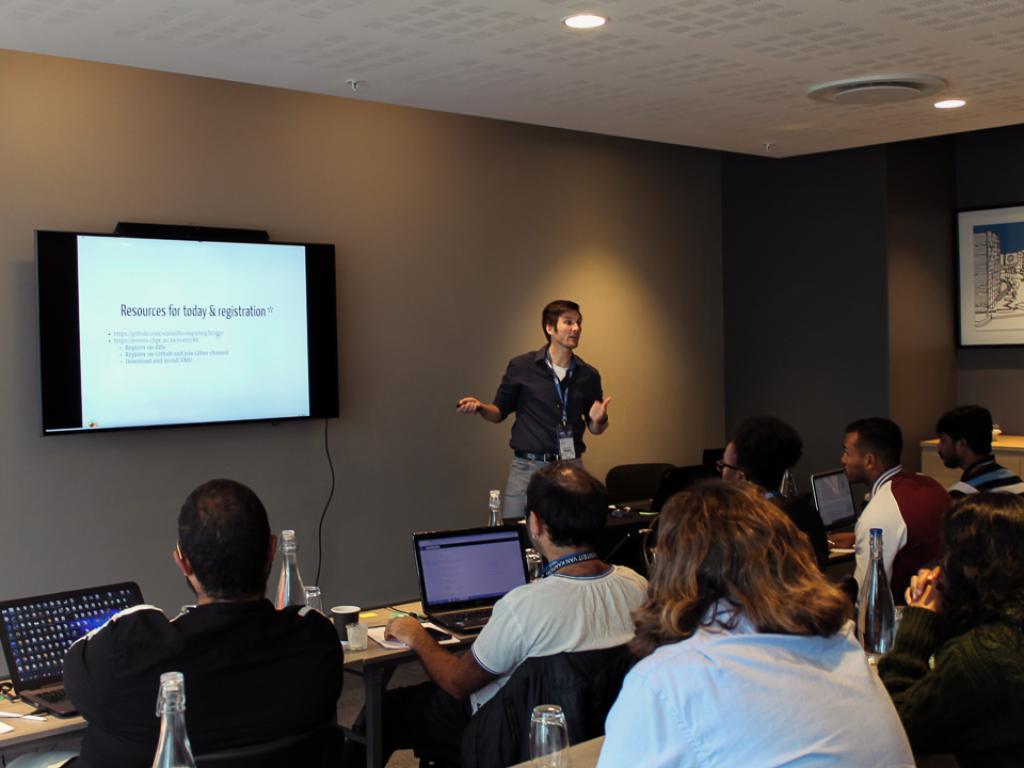 The CHPC conference concluded on Thursday 5th December, where the second BRIDGE (Biomolecular Reaction & Interaction Dynamics Global Environment) workshop took place. This workshop outlined molecular dynamics and analysis which can be a source of confusion for newcomers and researchers from neighbouring disciplines. BRIDGE is a web application that aims to address this and enable users to simulate and analyse molecular systems using curated workflows. Professor Naidoo introduced the workshop, while the workshop itself was run by Dr Chris Barnett and PhD student Tharindu Senapathi. The workshop was well attended, playing host to 31 researchers. We were thankful to receive computing support from the CHPC, the ilifu cloud  and SANBI.
To find out more about the BRIDGE platform visit https://github.com/scientificomputing/BRIDGE or contact us.