Pairing computational design with data analytics, the Scientific Computing Research Unit at the University of Cape Town researches and develops practical solutions for treating respiratory infections and cancer more effectively. 
Led by computational scientist Professor Kevin J. Naidoo, the South African Research Chair in Scientific Computing, the dynamic and interdisciplinary research unit is driven by the need to equip healthcare providers in Africa with the cutting-edge technologies needed to make affordable and accessible care possible. 
"South Africa needs to reduce dependence on imported medicines. We need to have the capacity and capability to design and develop diagnostics and therapeutics to strengthen health systems and economies and make access to care affordable."

- Professor Kevin J. Naidoo, SCRU Director and South African Research Chair in Scientific Computing
Discovering Innovative Healthcare Solutions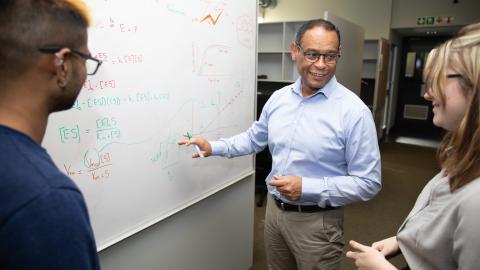 Situated in the Department of Chemistry at UCT, one of the world's leading universities and the top university in Africa, and traversing the faculties of science, engineering, and medicine, the SCRU is well-positioned to lead interdisciplinary innovative research, translate discoveries into clinical solutions, and share these with the South African healthcare sector. 
With its own glycobiomedical lab, links to Groote Schuur Hospital and the Red Cross Children's Hospital, and a local and international network of experts from industry, government, and medical research, the SCRU is advancing the tools and methods needed for inventing drugs and diagnostics for priority health concerns, increasing the number of super-specialists working on the continent, and strengthening local drug design. 
Our mantra of "science through computing" guides us as we work for an Africa that is more than capable of providing care for all its citizens. 
Our Vision

An Africa where healthcare providers are equipped with cutting edge technologies that enable equitable and accessible care.

 

Our Mission

We design novel therapeutics and diagnostics for the global healthcare sector, to support effective, personalised treatment of priority health conditions.
Our Facilities and Services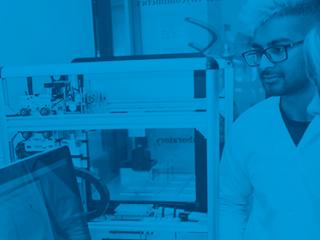 The UCT Scientific Computing Research Unit laboratories develop, test, and refine solutions to cancer and respiratory infection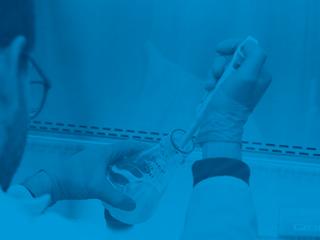 Use the UCT SCRU's state-of-the-art visualisation studio and cutting-edge computing facilities, enquire about our glycobiomedical products or simply download ground-breaking code and data to perform your own computer experiments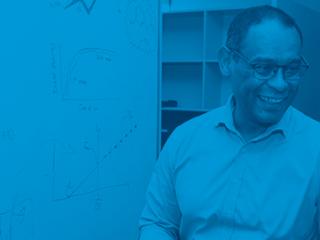 Our state-of-the-art facilities at the UCT Scientific Computing Research Unit enable us to take our research from the computer board to the laboratory bench to the patient bedside
Our Impact
Our approach to addressing Africa's lack of affordable healthcare technology is to design solutions informed by locally developed advanced computational models. To date, we have had:
5 candidate drugs in development

2 patents for disease therapeutics and diagnostics

5 software packages produced

62 trained translation scientists 

R12 million invested in cancer and therapeutic research to date 
Our People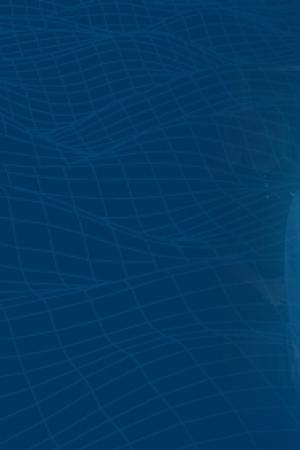 Our dynamic team is made up of highly skilled, experienced computational scientists, chemists, chemical and molecular biologists, mathematicians, physicists, electrical and chemical engineers, and support staff