Delegates attend ORSSA 2015
The 2015 annual meeting of the Operations Research Society of South Africa (ORSSA) was held at the picturesque Pecan Manor Estate in Hartebeespoort, Gauteng from 13 to 16 September. The theme of the conference was Future Analytics with plenary speakers Professor Michael Trick, the President Elect of the International Federation of Operations Research Societies and Professor Russ Taylor, the founding chair of the International Square Kilometre Array Science Advisory Committee.
This year, three members of staff and two students attended the conference. Topics presented included genetic algorithms, mathematical modelling of malaria, irrigation optimization, deep uncertainty and loan portfolio modelling.
The highlight of the conference was the award of the prestigious Tom Rozwadowski medal to the paper "Decision Support for Food Bank South Africa" authored by Neil Watson, Prof Theodor Stewart and Dr Leanne Scott. Conferences provide opportunities for researchers to present their work and meet others working in similar research areas and ORSSA 2015 was no different. A great and productive time was had by all.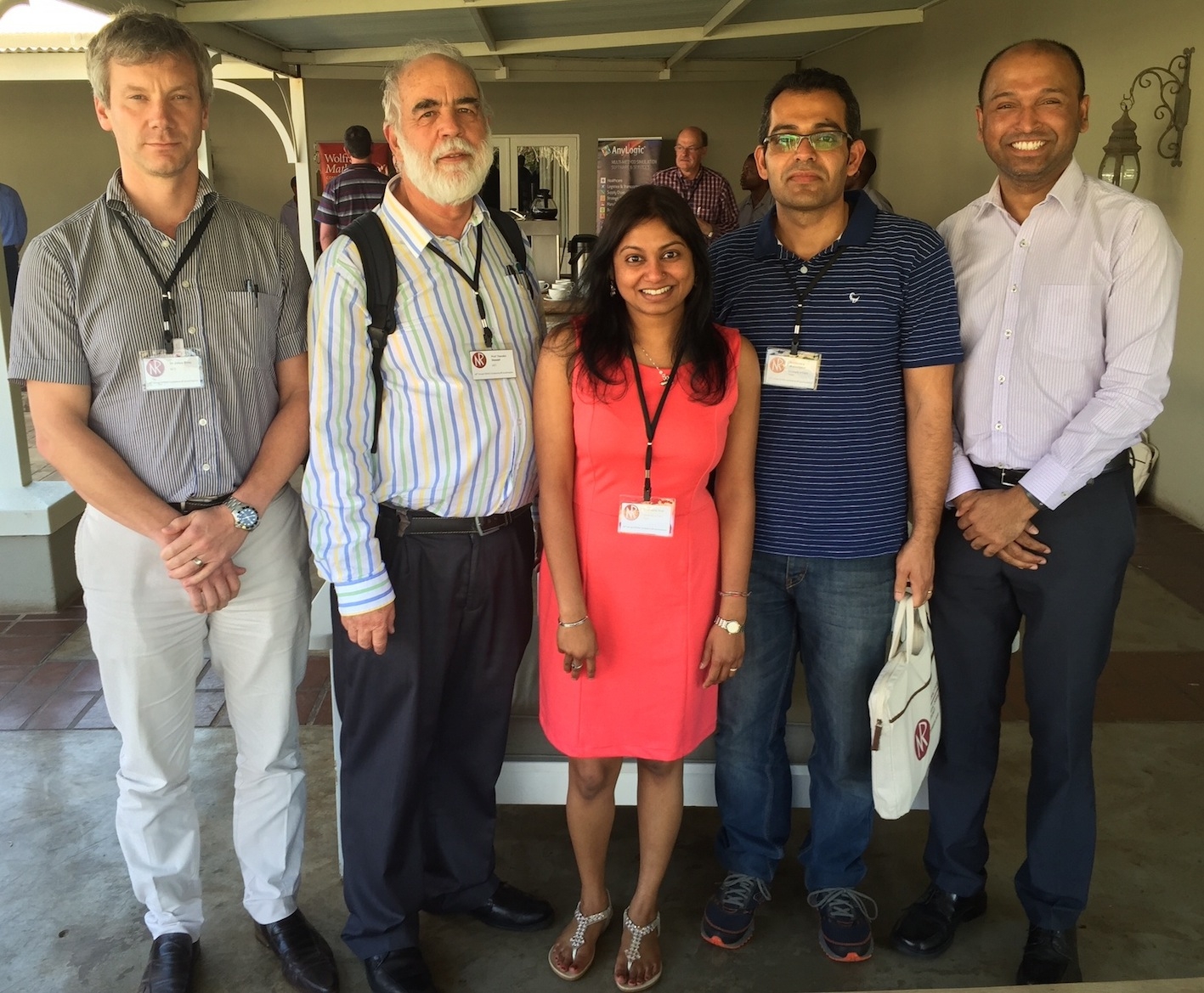 ORSSA delegates (left to right): Jonas Stray, Theo Stewart, Sheetal Silal, Babushka Shavazipour and Kanshukan Rajaratnam