FRESHWATER LIFE - A field guide to the plants and animals of southern Africa 
by CHARLES GRIFFITHS, JENNY DAY & MIKE PICKER
Freshwater Life is the first comprehensive, illustrated field guide to aquatic life in the southern African region, and has been edited by Charles Griffith, Jenny Day & Mike Picker, all past or current staff members of the Department of Biological Sciences. Certain chapters in the book were also written by other Departmental staff (Gary Bronner - mammals, Peter Ryan – birds , & Cecile Reed - copepods). This book spans all aquatic life forms, from vertebrates, through insects, molluscs and other invertebrates, to aquatic plants and algae. More than 1,000 freshwater organisms are included, and descriptive text and notes on the ecology of each species are accompanied by photographs and distribution maps. A comprehensive introduction details the ecology and significance of freshwater systems in Southern Africa. While Charles and Mike have produced other well-known guides to the fauna of the region, Jenny has co-authored the book Vanishing waters and edited the Water Research Commission guides to Freshwater invertebrates of the region.

CLIMATE CHANGE Briefings from Southern Africa 
by BOB SCHOLES, MARY SCHOLES & MIKE LUKAS
How do greenhouse gases regulate the Earth's temperature?
How hot will it get?
Will South Africa run out of water?
Is sea-level rise something to worry about?
Do cow-farts really cause global warming?
Will marine fi sheries collapse?
Isn't climate change just part of a long-term natural cycle?
Can solar and wind power meet our energy needs?
How can I reduce my carbon footprint?
Is there any chance of runaway global warming?
These and many other questions are answered in this full-colour
illustrated book . . . [ read more ].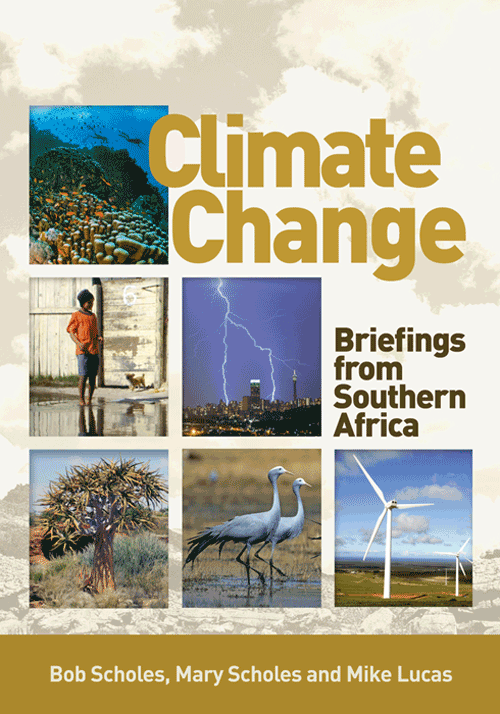 INSECTS OF SOUTH AFRICA - A Pocket Guide 
by MIKE PICKER & CHARLES GRIFFITHS

Biodiversity Conservation and Environmental Change
Using palaeoecology to manage dynamic landscapes in the Anthropocene
- byLindsey Gillson
Information about this book
Illustrates how a knowledge of long-term change in ecosystems can inform and influence their conservation, integrating perspectives from archaeology, environmental history and palaeoecology
Describes the implications of long-term ecology for biodiversity conservation and ecosystem management, providing a context for interpreting today's changing landscapes
Includes topical case studies with a broad geographical and taxonomic coverage to ensure the book's global relevance
. . . [
read more
]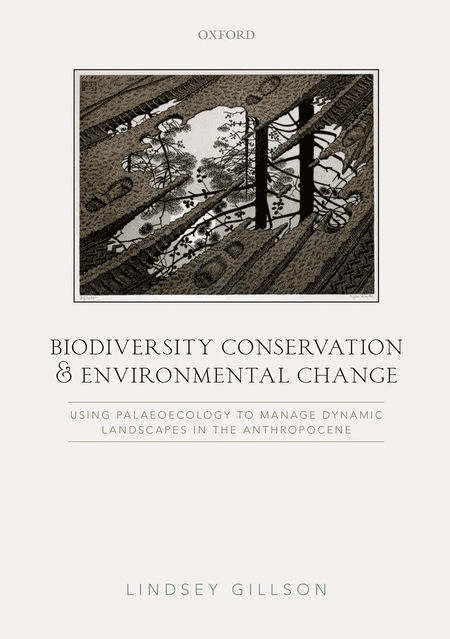 BIRDS TO WATCH IN .... NAMIBIA
red, rare and endemic species 
by R.E. Simmons, C.J. Brown & J. Kemper
The first red data book on Namibia's birds appeared in 2015 and details all red data species (Chapter 2),  all the endemic species (Chapter 3) and those 108 Rare and Peripheral species (chapter 4) that don't make it into either category. Of the 687 bird species recorded in Namibia to date, 71 are classed as either Threatened (48 species) or Near-threatened (23 species). About 75% of Namibia's Red Data birds fall into one or more of the following four categories, and each category has a few common reasons why these species are declining:
Wetland birds – wetland encroachment and degradation, loss of riparian forest and woodland, reduction in water quality and quality, and disturbance;
Seabirds – shortage of food through over-fishing, birds caught on long-line baited hooks, and birds colliding with, and being pulled under by, trawler net cables;
Scavenging birds – collateral poisoning on farmlands by baits set to kill mammalian predators and deliberate poisoning by commercial poachers;
Large typically wetland and ground dwelling birds - vulnerable to collision with power transmission lines.