Prof. Ed Rybicki publishes new edition of Molecular Virology tome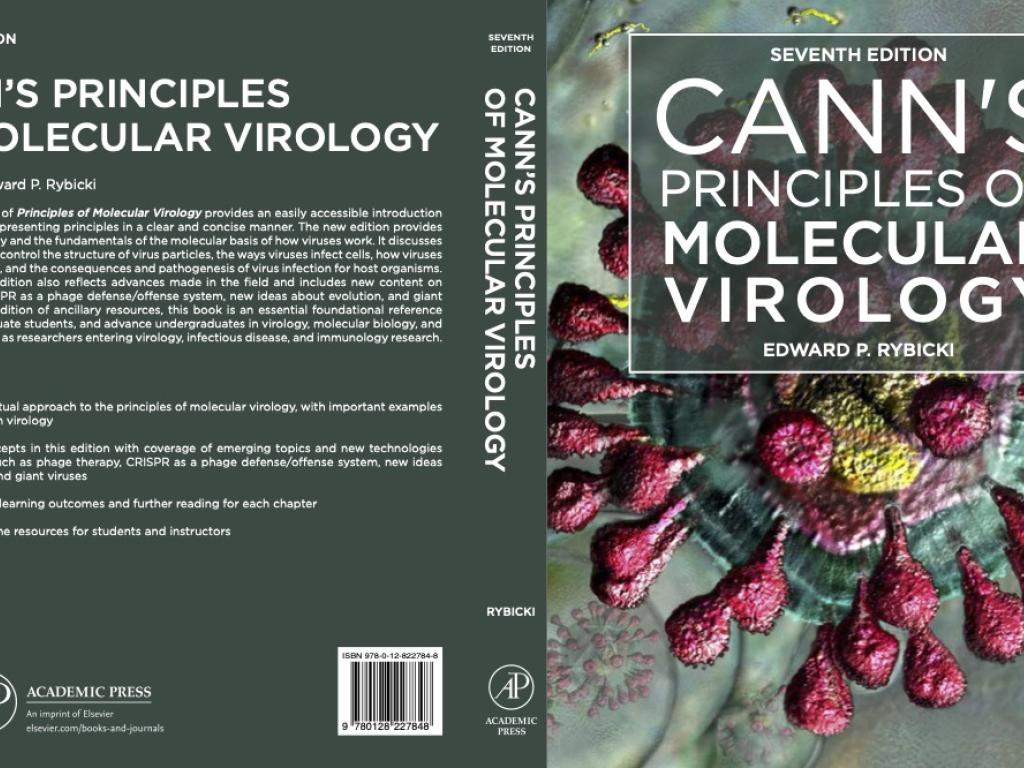 Professor Ed Rybicki's revision of Cann's Principles of Molecular Virology for a
Seventh Edition provides an easily accessible introduction to modern virology,
presenting principles in a clear and concise manner. The new edition provides the history of virology and the fundamentals of the molecular basis of how viruses work. It discusses the interactions which control the structure of virus particles, the ways viruses infect cells, how viruses replicate themselves, and the consequences and pathogenesis of virus infection for host organisms. This fully updated edition also reflects advances made in the field and includes new content on phage therapy, CRISPR as a phage defense / offense system, new ideas about evolution, and giant viruses. With the addition of ancillary resources, Principles of Molecular Virology, Seventh Edition is an essential foundational reference for academics, graduate students, and advance undergraduates in virology, molecular biology, and microbiology as well as researchers entering virology, infectious disease, and immunology research.
https://www.elsevier.com/books/canns-principles-of-molecular-virology/rybicki/978-0-12-
822784-8
https://rybicki.blog/2022/11/03/canns-principles-of-molecular-virology-7th-edition/