Extended Degree Programme (EDP)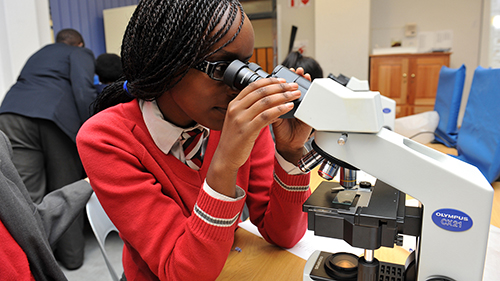 Admission to the Science Faculty will only be onto the regular, three-year degree.

It is widely acknowledged that the transition from school to university is great - the quantity of work, the pace at which material is covered and conceptual complexity are all greater than students have experienced at school, even though some of the topics covered appear similar. Experience has shown that many first year students can overcome the difficult transition by taking a reduced load in their first year and planning the curriculum over a four-year period.

All students will be required to write a set of formal class tests at mid-term of the first semester (mid-March). Using the marks achieved in these tests, together with the results of the school-leaving examinations and the National Benchmark Tests (NBTs), selected students will be counselled to convert to the four-year Extended Degree Programme (EDP).  The EDP is structured such that students entering the programme will receive additional academic and general support to improve the chances of graduating in minimum time. The EDP offers students who are struggling the opportunity to establish a sound educational foundation, with an appropriate distribution of their academic load over a four-year period. The minimum time for a student on the EDP to complete the BSc degree is four years.