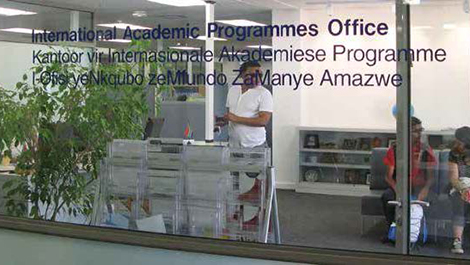 The Faculty of Science is proud of its diverse student and staff bodies. More than a third of students and staff in the Faculty are international. We believe that our learning and research environments are considerably enhanced by the rich exchange of ideas and experiences that transpire from this diversity. Links with other African universities and leading academic institutions around the world are strong, and there is a regular stream of world-class researchers and teachers visiting the Faculty on an annual basis, to the benefit of students and staff alike. 
The International Academic Programmes Office (IAPO) provides specialist services for international students. These include a pre-registration service, assisting students with immigration issues, producing information booklets and pamphlets specifically for international students, liaising with the Department of Home Affairs regarding immigration legislation and compliance, and maintaining links with embassies and donor organizations that fund international students.
More information on the services offered to international students can be found at the IAPO website.